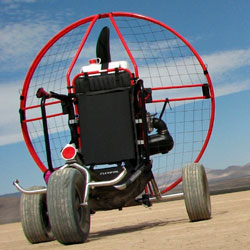 Jean Lake, NV
Just west of Las Vegas on Hwy 15 is the small town of Jean, and just north of town is this small dry lake where some of our TrikeBuggy pilots fly. There is a ridge soaring site nearby also where the evening wind form the west often sets up a nice wave of lift to prolong and extend flights.
How to Get There:
From Los Angeles, take Hwy 15 North towards Las Vegas. Exit at Jean and follow the frontage road along the right side of the highway for another mile or two. Turn right when you can and head out onto the flat area to the right of the highway.
From Las Vegas, go south on Hwy 15 to Jean and follow the directions above and map below.