On June 1st, 2007 at the Olympic Museum in Lausanne, the FAI President announced that the 3rd World Air Games would be hosted by the City of Turin (Italy) from 6 to 14 June 2009.
Quick Links:
One week – Ten Sports – Unlimited Adrenaline - The World Air Games is the world's biggest gathering of air sports. Some three hundred athletes representing forty one countries from all five continents meet for one week of competition to determine the World Air Games Champions in ten different air sports.
Based on the Aeritalia airfield in Turin, Italy, the FAI World Air Games showcases the exciting and often adrenalin-filled world of air sports. From the precise and exact skills required in Aeromodelling Aerobatics to the fast action of the Hang Glider Speed Run, each air sport offers something different to the spectator.
The ten events include: Aerobatics, Aeromodelling, Ballooning, Experimental Aircraft, Gliding, Hang Gliding, Helicopters, Microlights, Parachuting and Paragliding. Read more about these sports and their involvement in the Games on the FAI World Air Games website www.worldairgames.org/2009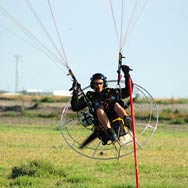 Both the Gliding and the Ballooning competitions can be followed live thanks to a cutting edge system of satellite tracking. Using sophisticated trackers linked to the Iridium satellite network, spectators can follow the pilots' every tactical decision live on big screens at Torino Aeritalia airfield as well as on the internet.
Each sport requires a different skill set and has specific rules to test pilots' skills. Learn about each of the sports by reading an information packed leaflet at www.worldairgames.org/2009/media-marketing
The events will take place at Torino Aeritalia airfield, Avigliana Lake, Palaruffini, Mondovi and in Turin city centre itself. Find out where you can watch each sport at www.worldairgames.org/2009/venues#lima
A programme of side events complements the flying action. Visitors can get a taste of flight at the "Try flying" flight simulation exhibition at the OGR building, corso Castelfidardo 18, Turin, also the venue for a display of the winning pictures in FAI's Young Artists 'Best of the Best' contest. Two microlight aircraft will be constructed during the period of the Games and flown during the closing ceremony, on the piazza San Carlo in downtown Turin. Other cultural highlights include concerts and cinema reviews with aviation themes.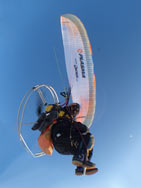 The FAI World Air Games is the single biggest air sport event in the world. Competitors have been carefully chosen from the world's best pilots and parachutists and include many world and continental champions; a list is at www.worldairgames.org/2009/athletes
The Opening Ceremony of the Games will take place on the piazza San Carlo from 18.30 on 6th June 2009 and will include flying and parachuting displays. The Games will conclude on 14th June with a grand air show at the Torino Aeritalia airfield, starting at 14.00.
Find out more about the arrangements for the Games, how to get to the venues, buy tickets, follow the action live on the internet and much more by visiting the organising committee's World Air Games 2009 website at www.wag2009.com