TrikeBuggy Mini-Bullet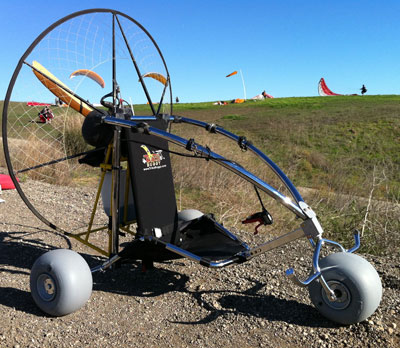 TrikeBuggy Mini-Bullet V3.2 with Wheeleez Wheels
TrikeBuggy Bullet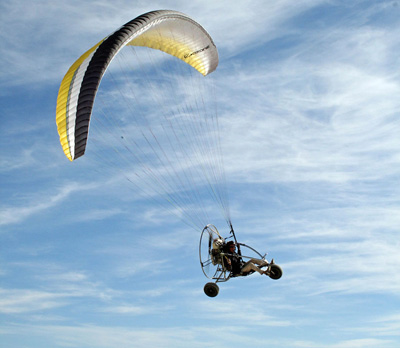 TrikeBuggy Bullet V3.2
The Original TrikeBuggy was designed to allow PPG pilots to launch, fly and land easily with wheels.
Imagine:
No carrying the heavy motor unit on your back!
No more running forward launches!
Rolling easily into flight!
Landing in no-wind conditions with no running!
Save your knees, legs and ankles and say goodbye to broken props and cages. With proper training, this new buggy will make those calm condition flights not just possible, but fun and easy!