SkyBean ChaseCam is unique product dedicated to recording awesome videos and photos from a position behind the paragliding/paramotor pilot.
The shape is fine tuned to achieve as stable picture as possible without electronic stabilization. We spent hundreds of hours developing the ChaseCam using aerodynamic simulations and wind tunnel. The result is a product that will let you capture your flight safely from a unique and different perspective.
Simply insert your GoPro Camera into the housing and clip the bungee to the undersurface of your wing (best on the B or C line attachment points to avoid braking interference) and start the recording. The results are astounding - a view of you, the pilot, flying your paraglider or paramotor from behind!
The SkyBean ChaseCam was named because it does precisely that - it smoothly chases and follows you everywhere during your flight from a safe distance behind (and if you prefer, off to one side).
The problem with most of most "follow cams" is that they are not stable. There are many homemade design plans out there on YouTube, but try one out and you will see how they constantly move side to side, making the video completely unwatchable.
ChaseCam has conquered that problem with their innovative design. The shape, weight, size and design have perfected the in-flight movement to ensure smooth video every time.
View some of the videos produced by the SkyBean ChaseCam below and you will see the brilliance of this elegant design. There are plenty more on YouTube and Vimeo - simply search for SkyBean ChaseCam.

hardware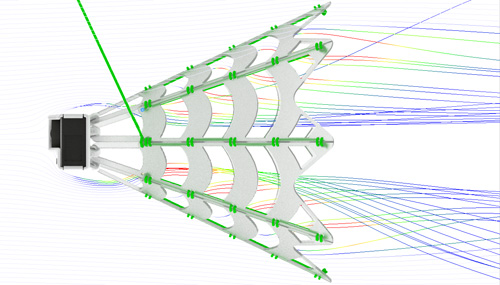 SkyBean ChaseCam weight is only 170 grams. In normal flight (aprox. 40km/h), it produces about 1.5N brake force, enough to fly in safe distance from lines.

SkyBean ChaseCam is connected to canopy with bungee rope, stretched only 13% during normal flight, what brings extra safety in case, if accidentally tangled up in lines. Please read user guide.
dimensions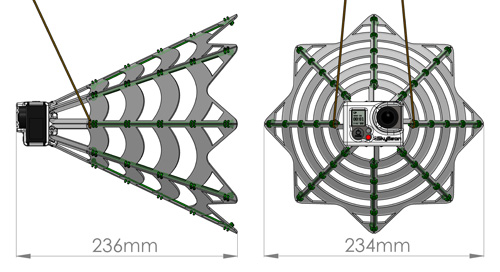 package contains
Head - camera case (GoPro Hero 3/4, GoPro Hero Session, GoPro Hero 5 Session)
Bungee rope with clip for canopy connection
Wings (ChaseCam body)
Laces (ChaseCam body)
Velcro (for harness launch)
design
ChaseCam is produced in 3D printer, therefore its surface is not perfectly smooth. There are some small dots and dashes that are not possible to remove. Those do not affect usability of the device.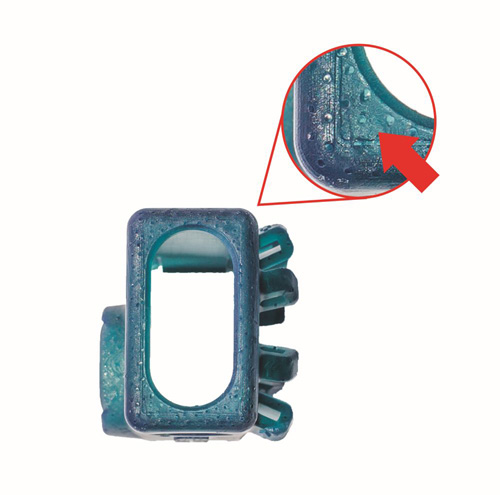 features
| | |
| --- | --- |
| | Suitable for various action cameras - GoPro Hero 3, 3+, 4 and GoPro Hero Session or GoPro Hero 5 Session (ChaseCam does not include GoPro camera). |
| | We created a simple, sophisticated device so everyone is able to launch smoothly and safe, with chasecam on board or from ground. |
| | Construction is made from lightweight and durable plastic. |
| | ChaseCam is absolutely safe to use and does not affect the quality of flight. |
| | Stable recording from ChaseCam is achieved by using aerodynamically stable profile, which was developed during hours of CFD simulations and with practical tests in windtunnel. |
| | Camera case is made from tough material, which protects it during non ideal takeoffs and landings. Wings are made from flexible material and are assembled with laces, so it is hard to break it. |