TrikeBuggy Back Pad
Padded Comfort for The TrikeBuggy
Why | Bullet | Gallery | Pilots | Products | Used | Prices | Dealers | Sites | Weather
---
TrikeBuggy Tall Back Pad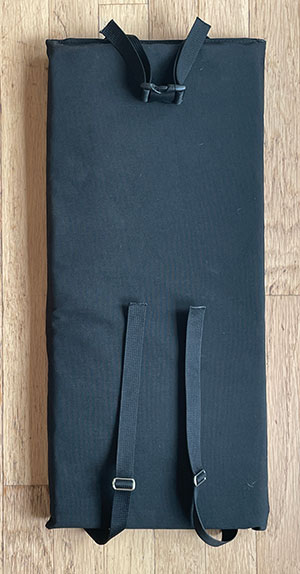 The TrikeBuggy Tall Back Pad is taller and thicker than the PPG Back Pad.
It is a full 28" tall to give you the most comfortable ride on your TrikeBuggy, the best PPG Trike flying machine!
Now available in the new Stiffened version for low back support. Includes 2 Ladder Buckles and one Ladder Plastic Clip for attaching it to your TrikeBuggy Bullet.
Height: 28"
Width: 12"
Thickness: 1.5"