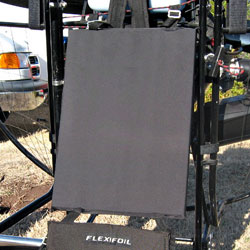 The PPG Back Pad makes sitting in the the TrikeBuggy just a bit more comfortable.
This pad attaches at the top and bottom with built-in straps and buckles to cushion your back while flying.
This universal back pad can be used to give an extra layer of padded comfort to your foot launched motor unit, as well as to your TrikeBuggy.