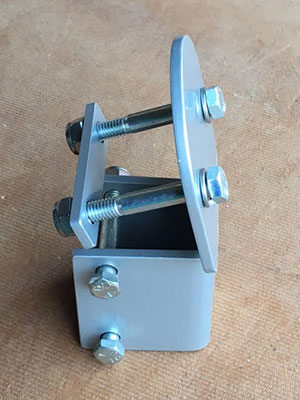 This Front Plate is our proprietary and innovative to tie the Bullet Curved Tubes to the front of the Stainless Buggy.
There is no drilling needed to attach this plate to the Front Downtube, simply remove the lowest bolt and slide it over the Front Bushing where the Front fork attaches.
The Curved Tubes are pre-drilled to fit this bracket.
Includes the four Bolts and Locknuts.