TrikeBuggy Seat Belt
Genuine TrikeBuggy Replacement Part
Why | Bullet | Gallery | Pilots | Products | Used | Prices | Dealers | Sites | Weather
---
TrikeBuggy Seat Belt Assembly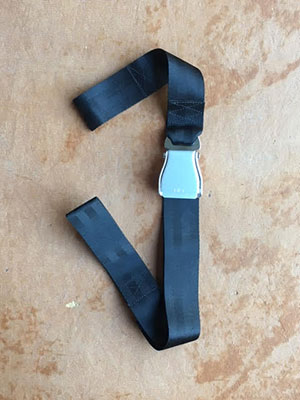 The TrikeBuggy Seat Belt assembly is specially designed to attach quickly and easily to the TrikeBuggy Ultralight.
The TrikeBuggy Seat Belt Assembly features a genuine aircraft Seat Belt Buckle custom sewn to nylon seat belt material of excellent quality by a qualified Parachute Rigger.
Simply make a Girth Hitch knot around the Hip of the Stainless Buggy with each side of the Seat Belt assembly and snap the buckle - you're ready to go!