Kite Buggy Splash Guard
The Splash Guard for the Stainless Steel Kite Buggy was designed to fit to the buggy in seconds!
This accessory protects you from loose gravel, water spray, goats heads, sand, mud - just about anything the front tire can throw up at you!
There is no need to dismantle the buggy in order to fit this item to the unit.
Kite Buggy Splash Guard
$29.95 (includes FREE Shipping!)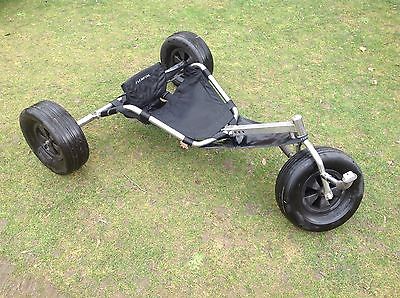 Why | Bullet | Gallery | Pilots | Products | Used | Prices | Dealers | Sites | Weather
---